Certified Amicable Divorce Professional ™ (CADP™ ) Training + Specialty Designations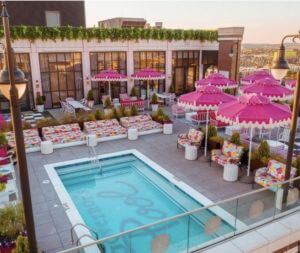 The first of its kind, this innovative training will set the standard for being an Amicable Divorce Professional. Certified Amicable Divorce Professional Training, March 7-9, 2024 at the Graduate Hotel in Nashville, TN. All Amicable Divorce Network members are invited to participate in specialized interdisciplinary training to receive the Certified Amicable Divorce Professional ™ (CADP™ ) designation. This course will consist of two days of core training (March 7 & 8) for those who do not have the CADP Designation. For those who DO have the CADP Designation, they have the option to take the Addiction Specialty Designation on March 7 and/or the Child Centered Divorce Designation on March 8th. On the third day, Saturday March 9th, all attendees are invited to take the Gray Divorce Designation. Also on Friday, March 8th at noon we will have our 2nd Annual Amicable Awards luncheon at the Graduate Hotel. Those registering for the Core Training or the Child Centered Divorce Designation will have this lunch included in their registration fee. Members and guests who wish only to join us for the Amicable Award Luncheon may register only for that event on the registration page. Due to the boutique size of the Graduate Hotel, seating is limited for all events. Please note hotel registration is entirely separate and is at the link provided. Hotel rooms are additionally limited at the conference pricing. Hotel block and pricing expires February 5th, 2024.
Please note only members can register so please be logged into your member portal before moving forward with registration.
If you have questions, please email us at info@amicabledivorcenetwork.com.