What is a Certified Amicable Divorce Professional?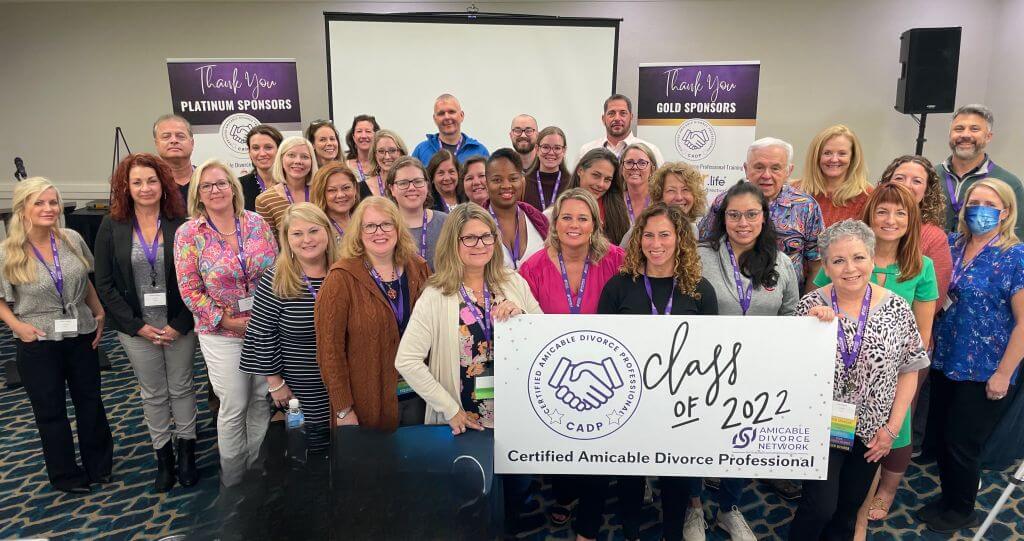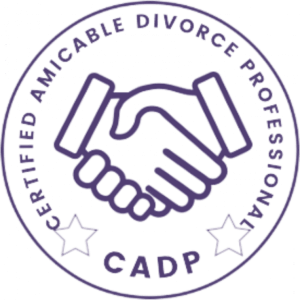 The Certified Amicable Divorce Professional (CADP) Designation is offered only to members of the Amicable Divorce Network. This designation focuses on the life cycle of a divorce and goes step by step down the "Road of Resolution" to give professionals a deeper understanding of how to assist clients through the divorce process in a low conflict, child focused and efficient manner. The certification is a 10 hour course taught over a two day period during an in person training.

In 2024, the certification will be offered at the Graduate Hotel in Nashville, TN on March 7-8. Once achieving the designation, professionals may represent themselves as CADPs, use the electronic badge to evidence their achievement and take specialty designations. In 2024, Specialty Designations will be offered for current CADPs on March 7-8, 2024, with one being also offered on March 9, 2024 for current and new CADPs.
What are Specialty Designations?
Once a professional becomes a CADP they can enhance their education with Specialty Designations. Specialty Designations are one day courses on a specific topic. The Specialty Designations offered each year will change.
2024 Designations:
Child centered divorce
Addiction
Gray divorce
2023 Designations:
LGBTQIA Clients & Families
Special Needs Children
Financial Expert
What are the Topics Taught in the Core Training?
Designed to provide a deeper understanding of each stage of a divorce the topics of the core are called the "Road to Resolution" and focus on the following:
Building your client's divorce team.
The psychological stages of divorce.
Having a child centered divorce.
Going from gladiator to amicable advocate.
Roadblocks to resolution.
Taking the blame game out of the process.
Emotional stages of divorce.
ADR options for resolving cases.
and MORE
It is anticipated the core CADP training will provide 10 hours of Continuing Education credit and each specialty will provide 5 hours of credit. We hope you can join us March 7-9, 2024 in Nashville, Tennessee.
Current Certified Amicable Divorce Professionals:
SABRINA GARSON MENTAL HEALTH PROFESSIONAL CA
KATHRYN HARRY ATTORNEY IL & GA