Learn more about our partners.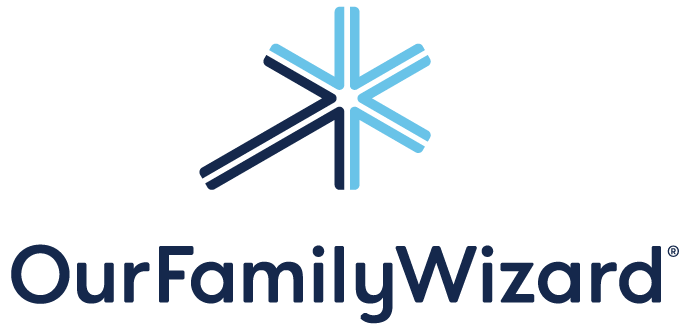 Our Family Wizard
Headquartered in Minneapolis, MN, OurFamilyWizard invented the concept of a shared parenting application. Its website, iOS, and Android applications have been used by nearly one million people since the company was founded in 2001.
The platform allows parents to communicate, share calendars and journals, track expenses, and transmit payments. OurFamilyWizard is recommended by family law attorneys, mental health practitioners, and courts in all 50 states, Canada, the United Kingdom, Australia, and New Zealand.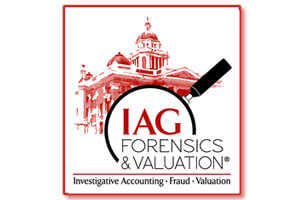 IAG Forensics & Valuation
IAG Forensics & Valuation is a CPA firm that specializes in forensic accounting, fraud investigation, business valuation and litigation support.
Our clients are primarily litigation attorneys who need litigation support and expert witness services in cases involving complex financial matters.
Our Partners & Principals have served as expert witnesses in hundreds of cases in Georgia State and Superior courts, Federal court and courts in other states.

Dtour.Life
dtour.life is an easy to navigate system that finally brings much needed technology to an inefficient system. Spouses and family law professionals can now collect the endless data, manage the piles of documents, explore various settlements, detail budgets and most importantly, collaborate with the entire team with a single click. And we built this from the ground up with industry best practices and the most advanced security and encryption technology available.

DivorceTownUSA.com
Divorce really takes a team, a village if you will, to make sure folks going through divorce get ALL their needs covered. It is simply not realistic to expect one person, be they your attorney, financial expert or therapist, to have all the answers to your legal, financial, emotional, real estate, mortgage, credit, insurance and other needs.
We've come to believe the best outcomes in divorce happen when there is someone guiding you to seek answers from a variety of experts and then assembling all your information together for a holistic approach which provides more comprehensive solutions for your situation. More often than not, this integrated approach leads to a far superior outcome during the process, and as importantly, after.

WTFDivorce.com
WTF divorce was created to help other people (who aren't scrolling Instagram, TikTok and Clubhouse for help like we were) have the a chance to learn about how to live after divorce.
‍
But the biggest thing we learned is that you're not the only one going through it. Hopefully WTFdivorce.com helps you find your way.
Sheds light on issues you're struggling with.
Gives you a boost of confidence.
Or even, makes you laugh.
Because, while painful at times, divorce is the ultimate opportunity to restart your life, on your terms. We appreciate you all for stopping by, and look forward to walking this path with you.

Divorced Girl Smiling
Are you a Divorced Girl Smiling?
If not, do you want to be one? If you came to this site, you're one step closer! Divorced Girl Smiling (DGS) is a media company comprised of a website, podcast and mobile app., and is designed to help men and women who are: thinking about divorce, going through one, or dating after divorce.
DGS is also a great place to discover my DGS partners– professional resources (divorce attorneys, coaches, therapists, financial advisors, and more). Every one of my DGS partners is either someone who I work with personally or who I have worked with in the past, or someone who I have vetted extensively. I feel a certain loyalty and obligation to you–my DGS community members, whether you are readers, listeners of the podcast, Facebook group members, or members of the DGS club, when it comes to who I refer. I take it very seriously, and wouldn't partner with any professional I didn't think was ethical, experienced or dedicated to their profession.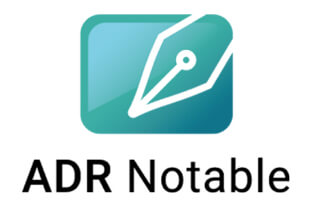 ADR Notable
From the start, ADR Notable was designed to help you manage your practice and especially to create an easier, more secure way to record, store, and use your notes throughout the mediation process.
Drive efficiency into your dispute resolution process freeing you to use the uniquely human skills that are at the heart of what you do. Use technology to get the administrative task out of your way.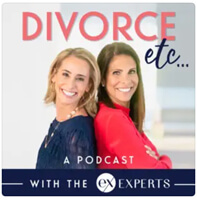 Divorce etc...Podcast
Divorce etc... is a funny, uplifting, no-BS conversation with T.H. and Jessica, two best friends who got divorced at the exact same time 14+ years ago. "We've lived it, so we get it!"
We ask the hard questions to vetted industry professionals and REAL LIFE experts (like us) who GET IT and now look at divorce as an opportunity. You don't know what you don't know - but we do!
We offer free divorce advice including: your legal process, your money, your family, your stuff and (oh yeah) yourself at any stage of the process. Your divorce survival guide!