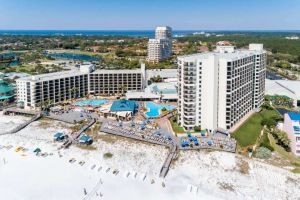 Please plan to join us for our inaugural Certified Amicable Divorce Professional Training, October 20-22, 2022, Hilton Sandestin, Florida. Amicable Divorce Network members are invited to participate in specialized interdisciplinary training to receive the Certified Amicable Divorce Professional ™ (CADP™ ) designation. This course will consist of two days of core training. On the third day, attendees will split into three different breakout sessions to receive the specialty designation of their choice. The 2022 Specialty Designations are: Special Needs Children, LGBTQ+ Parties and Families, and Financial Expert.
This groundbreaking three day training event will provide fifteen hours of continuing education and an advanced level of educational content for members of all professions – including strategies for maintaining a a low conflict atmosphere and taking a child centered approach – so that families can move forward with their lives in the best position possible.
Any professional who receives the CADP™  designation will be welcome to take future additional Specialty Designation training. In 2023, the Specialty Designations offered will be: Addiction & Substance Abuse, Blended Families, and Religious & Cultural Considerations.
Seating and hotel rooms are limited for this event. Registration and sponsorship opportunities will be announced soon. If you have questions, please email us at info@amicabledivorcenetwork.com.
REGISTRATION AND HOTEL INFORMATION COMING SOON!